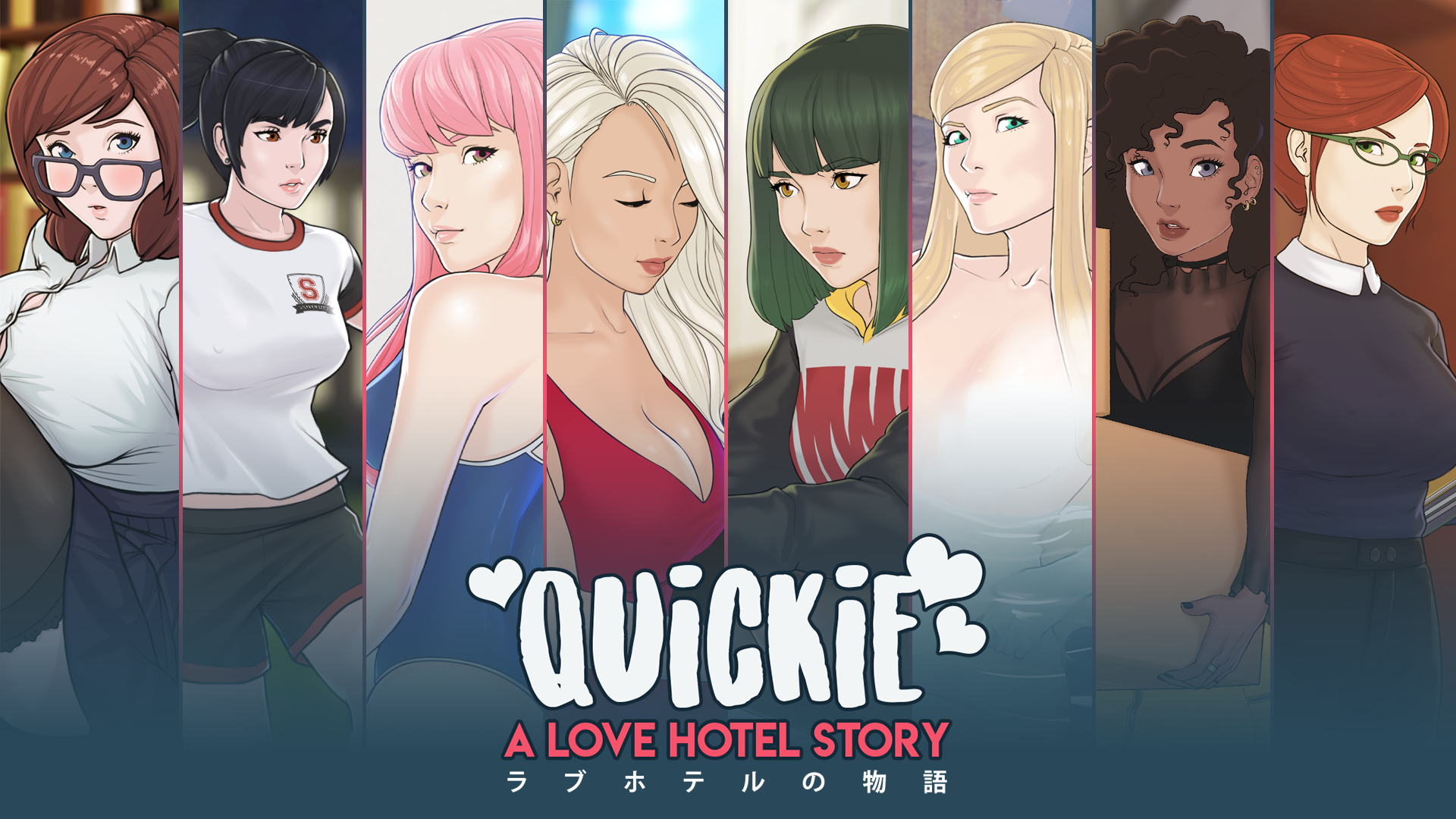 Quickie: A Love Hotel Story (PUBLIC DEMO V0.24.4p)
Quickie: A Love Hotel Story (V0.12p) UPDATE
---
The public release of Quickie: A Love Hotel Story (v0.12p) is now available!
BUILD v0.12 HIGHLIGHTS
New Quickie Girl: Reika
Reika's introduction and Heart 1 event is now available! Reika's introduction will automatically play on 5th. She'll then be available to talk to (and start Reika's Heart 1 Event) in your apartment from the 6th onward during the evening. (If you're playing with a previous save, Reika's introduction may trigger as soon as you get back into the game)
New Quickie Love Hotel Invites
Two new hotel invites are now available with Reika in the Emperor and Family rooms. Both will become available in the Quickie Love Hotel when you finish Reika's Heart 1 event.
Note: This build is compatible with a v0.11 save file. However, if you do have problems starting the game, we recommend starting a new game.
STORY UPDATES
Added Reika's introduction.
Added Reika's Heart 1 event.
Added Reika's Emperor and Family room hotel invites.
GENERAL UPDATES

Added Reika's 3D Model and 2D busts.
Added Family and Onsen rooms to Quickie Love Hotel.
Added naked busts cheat on cheat builds. (only applies to Quickie girls in Hangouts, Hotel Invites and Gifting)
Added an option in settings to replay tutorials.
Reduced the name length during character creation.
Added Salaryman bust.
BUG FIXES

Fixed a small clipping glitch during character creation.
Fixed a bug when the gifting close button would sometimes be inactive.
Fixed a bug when some story items became available to gift for the wrong girls.
Fixed some typos in Satomi's Emperor room invite.
Fixed some cases where transitions would stay and not transition out.
Thanks!
♥
Files
QLHS_012p_Linux64.zip
305 MB
Oct 15, 2019
QLHS_012p_MacOSX.zip
295 MB
Oct 15, 2019
QLHS_012p_Windows32.zip
285 MB
Oct 15, 2019
QLHS_012p_Windows64.zip
287 MB
Oct 15, 2019
Get Quickie: A Love Hotel Story (PUBLIC DEMO V0.24.4p)